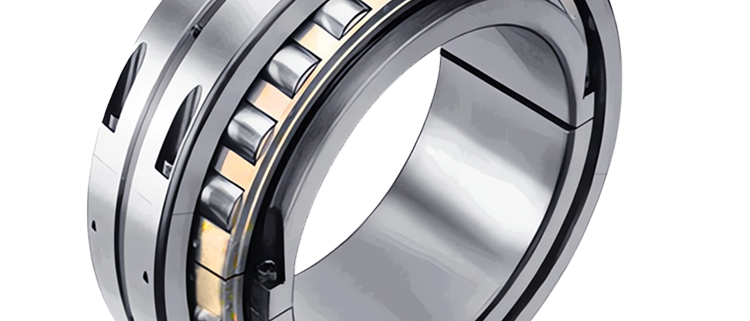 Bearings are important components in contemporary mechanical equipment. Its main function is to support the mechanical rotating body, reduce the friction coefficient during
its movement, and ensure its rotation accuracy.
New bearings aside, how do we tell if an old bearing is ready to be used again?
First of all, carefully investigate and record the removed bearing and its appearance, clarify and investigate the remaining amount of lubricant, and carefully clean the
bearing after sampling.
Secondly, check the condition of the raceway surface, rolling surface and mating surface, as well as the wear status of the cage, etc. for damage and abnormalities.
To determine whether a bearing can be used again, the decision must be made after considering the degree of bearing damage, machine performance, importance, operating
conditions, and inspection intervals.
If damage or abnormality is found in the bearing, the cause should be identified promptly and countermeasures should be formulated. If the inspection results show the
following defects, the bearing can no longer be used and needs to be replaced with a new one.
There are cracks and fragments in any of the inner and outer rings, rolling elements, and cages.
Any of the inner and outer rings or rolling elements is peeled off.
The raceway surface, ribs, and rolling elements are obviously jammed.
The cage is severely worn or the rivets are loose.
The raceway surface and rolling elements are rusty and scratched.
There are obvious indentations and scratches on the rolling surfaces and rolling elements.
There is creep on the inner diameter surface of the inner ring or the outer diameter of the outer ring.
Overheating can cause severe discoloration.
The sealing ring and dust cover of the grease-sealed bearing are seriously damaged.
https://www.lycbearingcn.com/wp-content/uploads/2023/11/微信图片_20230830140407.jpg
750
750
行政
https://www.lycbearingcn.com/wp-content/uploads/2021/03/logo.png
行政
2023-11-08 16:08:46
2023-11-08 16:08:46
How to judge whether the bearing can be used again?