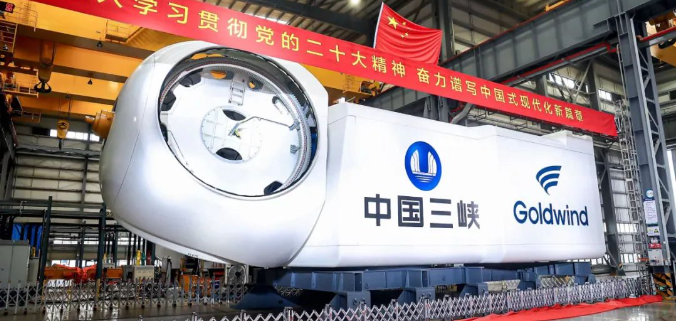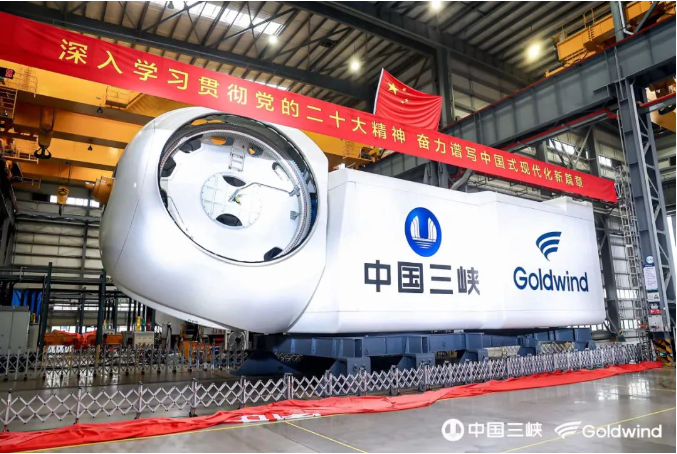 Luozhou Group has made new achievements in the field of bearings!
On July 19, 2023, the world's first 16-megawatt ultra-large-capacity offshore wind turbine jointly developed by Three Gorges Corporation and Goldwind was successfully connected to the grid for power generation at the Fujian Offshore Wind Farm, marking the development, manufacture and operation of large-capacity offshore wind turbines in my country. The ability has reached a new level and reached the international leading level.
In July 2023, the hoisting of the world's first 16MW offshore wind turbine was completed to realize grid-connected power generation.
On May 13, 2023, the world's first tandem double-turbine wind turbine "Sairui" independently developed by Huaneng successfully completed hoisting at Huaneng Jilin Tongyu Wind Farm and entered the demonstration stage of complete machine operation! On June 26, "Serui" was successfully connected to the grid.
"Sairui" double-wind turbine wind turbine unit, with a single unit capacity of 2.7MW, belongs to the national key research and development plan "Key Technology Research of New High-efficiency Wind Energy Conversion Devices" project, independently developed by China Huaneng Group Clean Energy Technology Research Institute Co., Ltd., Huaneng Jilin Branch The company organizes hoisting. Compared with traditional wind turbines, the "Sairui" uses the front and rear wind wheels to capture wind energy, and the length of the blades is shortened by nearly half under the same power. It is understood that the cost of the double wind turbine unit is more than 10% lower than that of the traditional single wind turbine unit, and the efficiency of the single unit is increased by 15%.
The precision of the main bearing product developed and designed by Luozhou has been highly recognized by customers. During the installation and debugging stages, the product performance is excellent.
https://www.lycbearingcn.com/wp-content/uploads/2023/08/微信图片_20230809161806.png
454
677
行政
https://www.lycbearingcn.com/wp-content/uploads/2021/03/logo.png
行政
2023-08-09 16:18:59
2023-08-09 16:34:49
The "16MW large wind turbine" and "tandem double wind turbine unit" supporting Luozhou were included in the list of the first (set) major technical equipment in the third batch of energy field