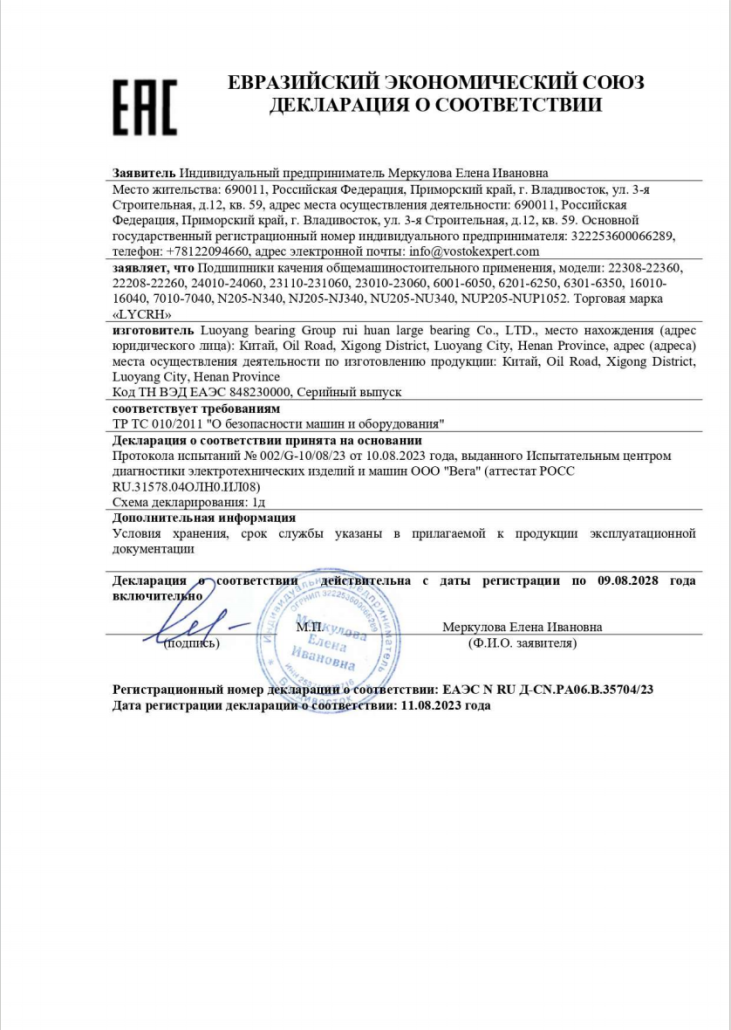 The EAC Certificate of Conformity (EACCOc) of the Eurasian Economic Union (EAEU) is the official certificate certifying that a product complies with the harmonized technical regulations of the EAEU Eurasian Union member states. Products that have obtained the EAC certificate of the Eurasian Economic Union can be freely circulated and sold in the entire customs union area of ​​the member states of the Eurasian Economic Union.
Before the establishment of the Customs Union, the three countries of Russia, Belarus and Kazakhstan had their own independent certification systems, because their certifications were all managed by the national bureaus of standards of each country. The Russian abbreviation is GOST, so the predecessor of EAC certification is the GOST certification of various countries, and Russia is called GOST-R certification ( R stands for Russia), Belarus is called GOST-B certification (B stands for Belarus), Kazakhstan is called GOST-K certification (K stands for Kazakhstan).
After the unified certification of the three countries is EAC, because there are too many regulated products, the demand for certification has become great. Therefore, EAC certification is a certification that all enterprises entering Russia and its surrounding markets must face, and enterprises must understand. Of course, if the company insists on certification in a single country, such as Russia's GOST-R certification, this is also possible, but it is not cost-effective and cannot be sold to other countries.
Our company has handled the EAC certificate, and our bearing products meet the TPTC 010/2011 standard!It will be more convenient for friends from Russia, Belarus, Kazakhstan, Armenia and Kyrgyzstan to buy our bearing products!
https://www.lycbearingcn.com/wp-content/uploads/2023/08/950f8694db6eac720dba2579a7bac45.png
1180
838
行政
https://www.lycbearingcn.com/wp-content/uploads/2021/03/logo.png
行政
2023-08-16 11:26:16
2023-08-16 11:26:16
Our company has handled the EAC certificate, and our bearing products meet the TPTC 010/2011 standard