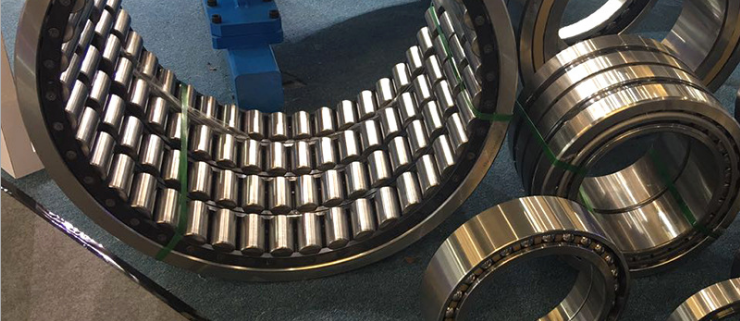 Installation of rolling mill bearings
The service life of rolling mill bearings is not only related to the quality of the bearing, but also closely related to its installation and use. To this end, attention should be paid to the technical requirements for bearing installation, and the relevant operating procedures should be followed.
1. Preparation before installation
(1) Before installation, carefully check the mating surfaces of the roll neck, bearing box, bearing ring and bearing box cover, etc., and check whether the size, shape and position accuracy and the mating male cover meet the technical requirements of the design. .
(2) The edges and burrs of the surface that matches the bearing, the roll neck, the bearing box hole, and the oil hole must be removed, cleaned and coated with lubricating oil.
2. Installation of four-row cylindrical roller bearings
(1) Install the labyrinth ring (waterproof cover)
The fit of the labyrinth ring and the roll neck is generally a tighter dynamic fit, and a copper rod must be used to tap lightly during installation. The two ends of the labyrinth ring must be parallel and closely fit the shaft shoulder and the inner ring of the bearing.
(2) Install the inner ring
The inner ring of the four-row cylindrical roller bearing has an interference fit with the roll neck. The inner ring should be heated to 90-100°C before installation. Do not exceed 120°C to prevent incomplete shrinkage of the inner ring after cooling. The heating method can be heating by oil tank or induction heating, and heating with open flame is absolutely prohibited.
https://www.lycbearingcn.com/wp-content/uploads/2021/06/微信图片_20210303091430.png
737
740
行政
https://www.lycbearingcn.com/wp-content/uploads/2021/03/logo.png
行政
2021-06-07 15:48:20
2021-06-07 15:48:20
Installation of rolling mill bearings