INNO bearing successfully participated in Pakistan International Industry Exhibition.
Exhibition Name: 2021 Pakistan International Industry Exhibition
(Pakistan Industrial Expo 2021)
Exhibition time: October 29-31, 2021
Venue: Lahore, Pakistan
Exhibition hall name: Royal Palm Golf & Country Club
Venue address: 52 canal bank road, Lahore, Pakistan
The 4th Pakistan International Industry Exhibition in 2021 was successfully held in Lahore, Pakistan from November 13 to 15
The exhibition is the first "Online + offline" exhibition in South Asia under the global epidemic in 2021. Mainstream media such as Pakistan national television news channel and Pakistan Tribune competed to report. 21 local trade associations, including Pakistan Hardware Industry Association, Pakistan Builders Association, sahiwar chamber of Commerce and industry and Peshawar chamber of Commerce and industry, organized buyer groups of their respective member enterprises to attend the meeting for procurement negotiation. The exhibition has developed into an efficient platform for international enterprises to explore the Pakistani market.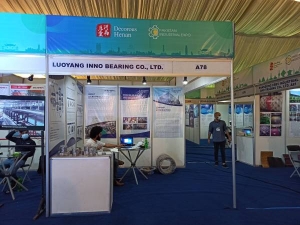 In 2021, in order to actively respond to the impact of the epidemic on the market and assist foreign trade enterprises to explore the international market, the exhibition will continue to be held in the mode of "Online + offline". Provide exhibitors with all-round services before, during and after the exhibition, and provide worry free guarantee for exhibitors to deeply explore the target market.
Inno bearing exhibition number is booth 78.
In terms of booth, 12 kinds of bearings are provided for sample display.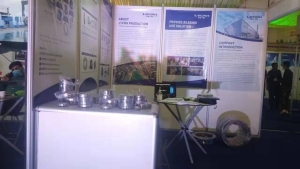 The event was a complete success!