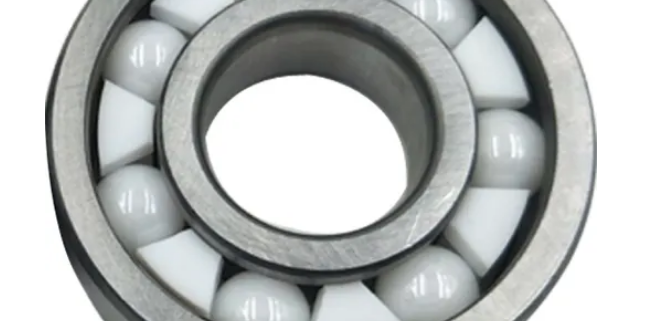 Hybrid bearings are often used in harsh and challenging applications due to the better fatigue resistance and reliability obtained using them.
For many years, hybrid ceramic bearings have been used in high-speed machine tool spindles to take advantage of their good speed performance and high stiffness. Over the past few years, hybrid bearings have also grown in many other industrial applications and are currently outpacing the growth of hybrid bearings in traditional machine tool industry applications. This trend is expected to continue and the unique properties of hybrid ceramic bearings will be found and utilized in many other modern industrial applications.
Although the fatigue performance of ceramic materials has been greatly improved, there is no obvious performance advantage in the use of hybrid bearings based on traditional rolling contact fatigue methods in the bearing industry. In order to further increase the use of hybrid bearings across the industry, realistic predictions of their expected performance are required.
https://www.lycbearingcn.com/wp-content/uploads/2023/04/微信图片_20230415142730.png
645
672
行政
https://www.lycbearingcn.com/wp-content/uploads/2021/03/logo.png
行政
2022-07-04 14:39:00
2023-04-15 14:40:05
Advantages of Hybrid Ceramic Bearings